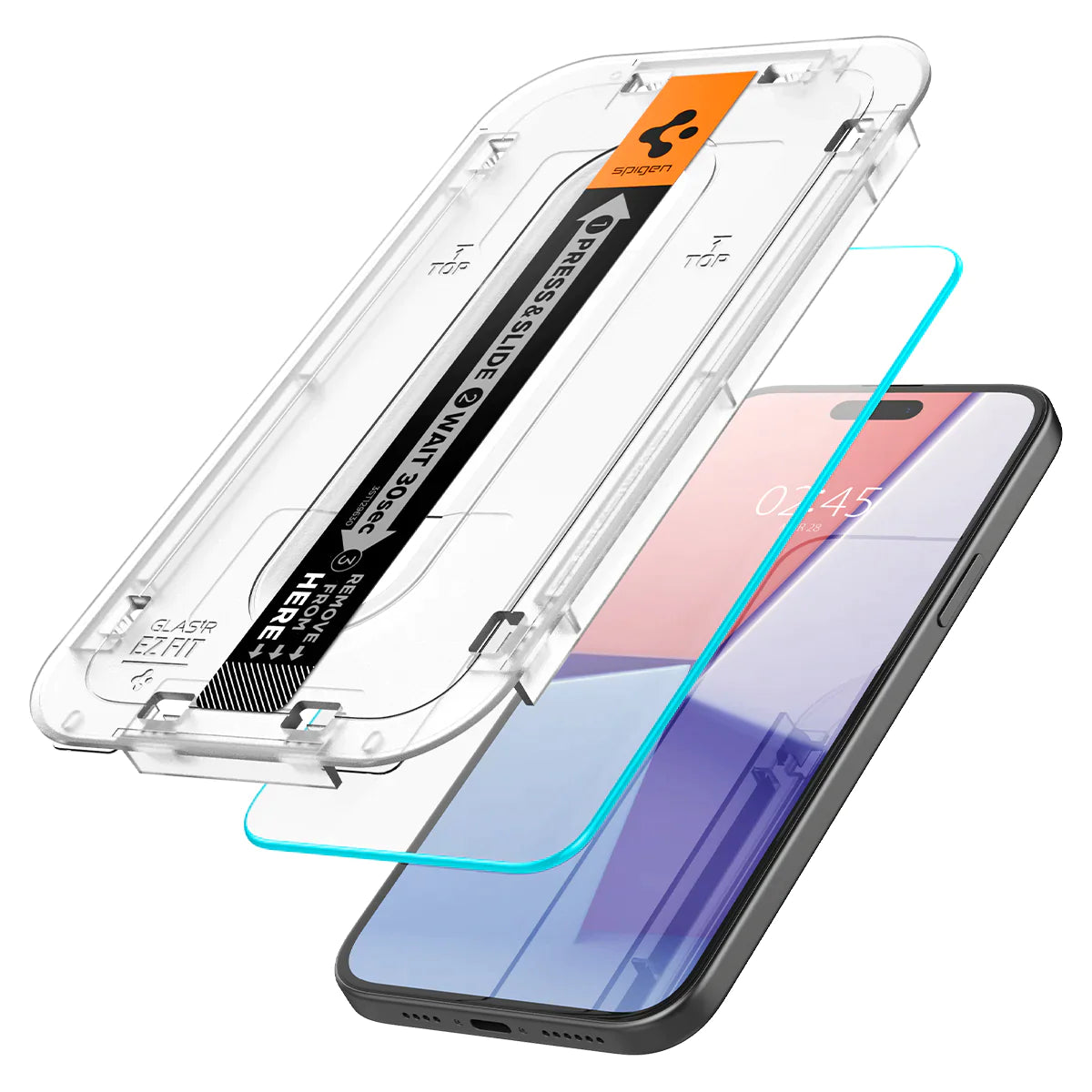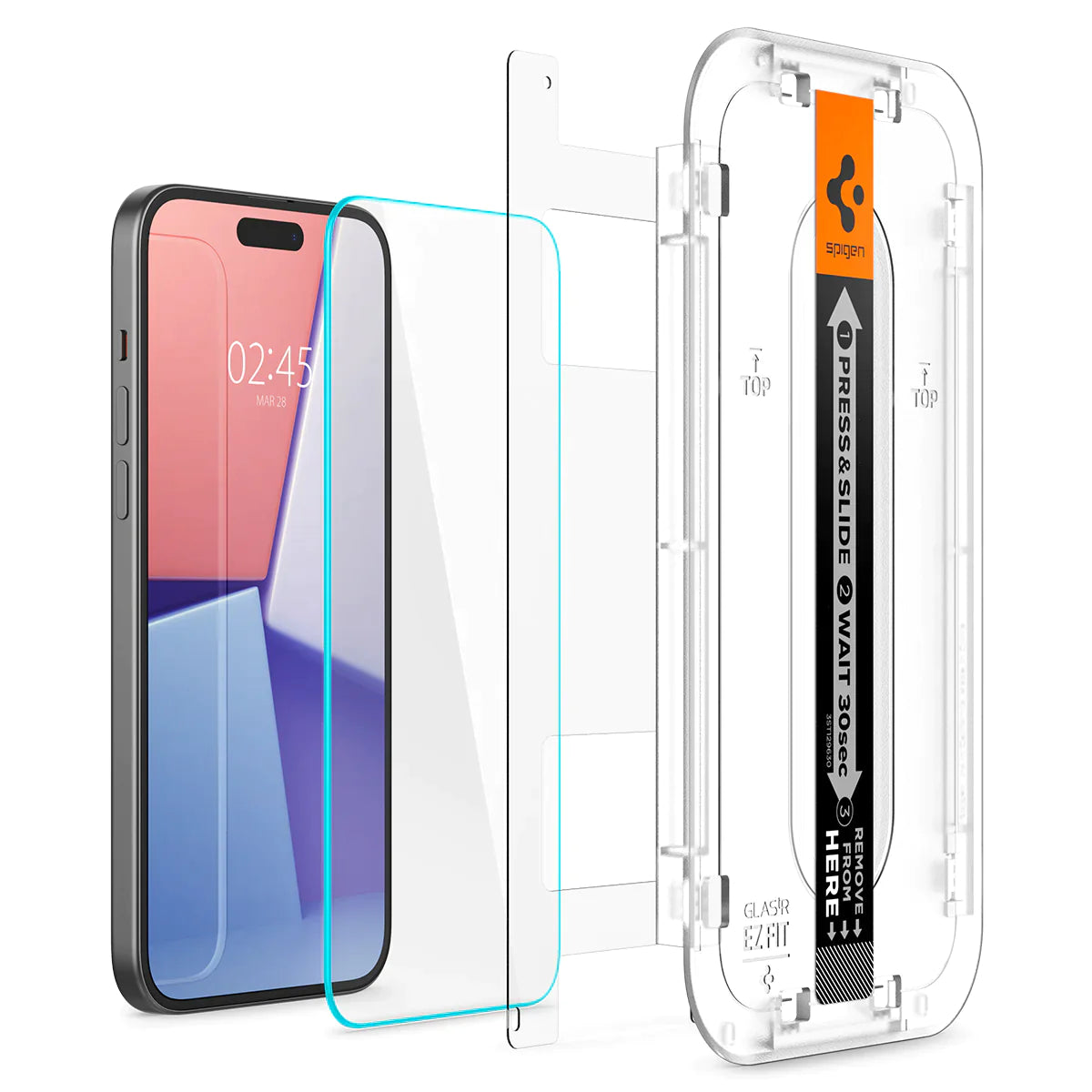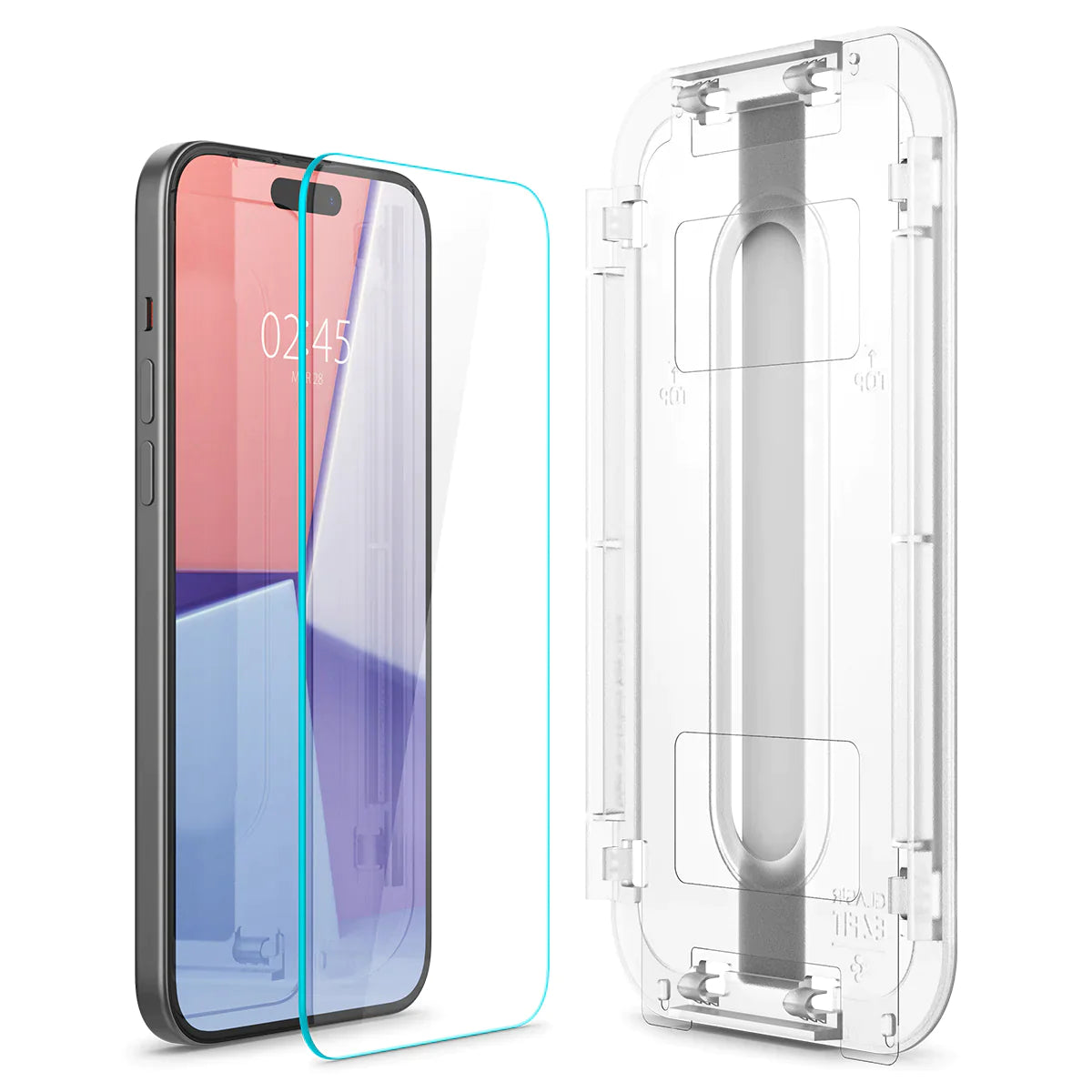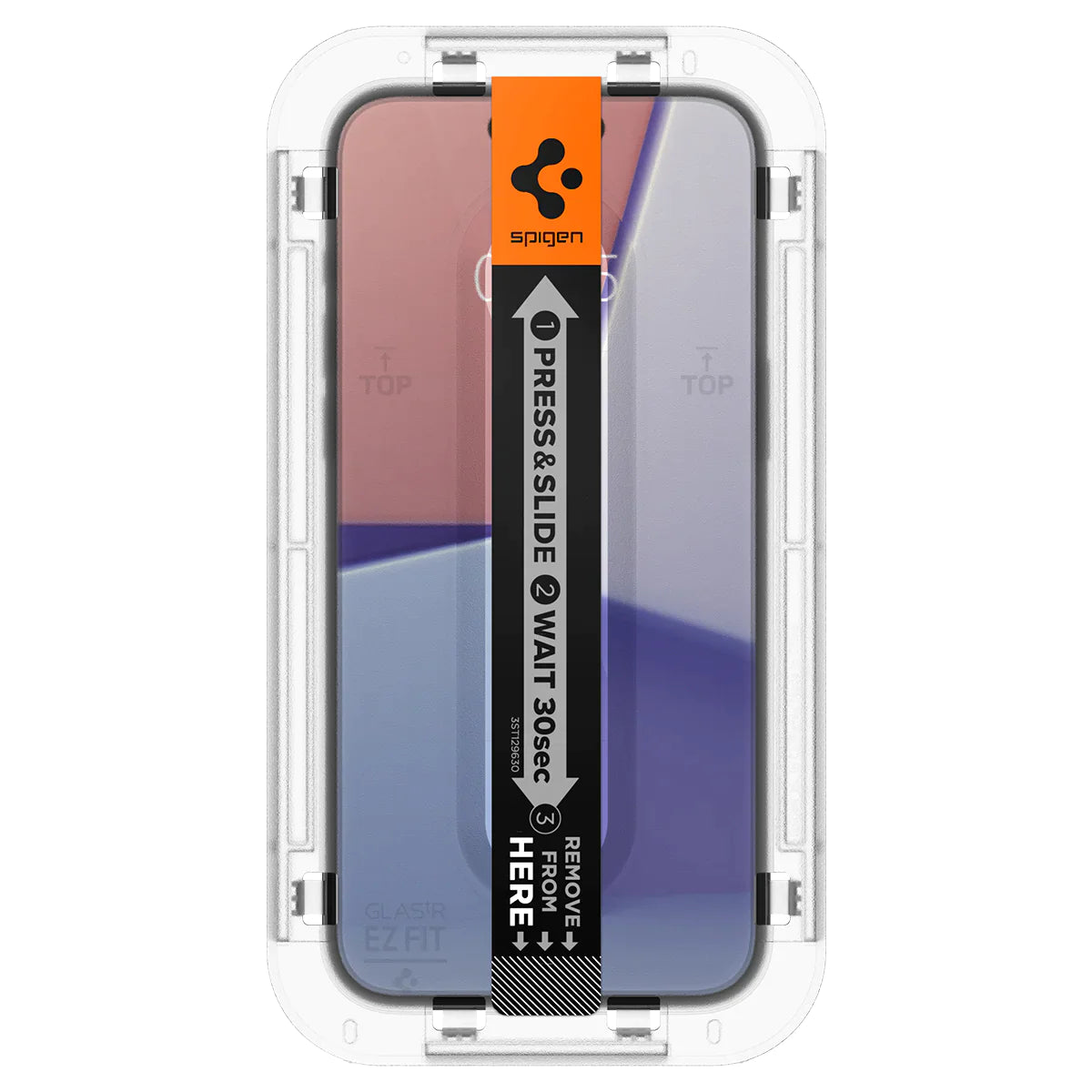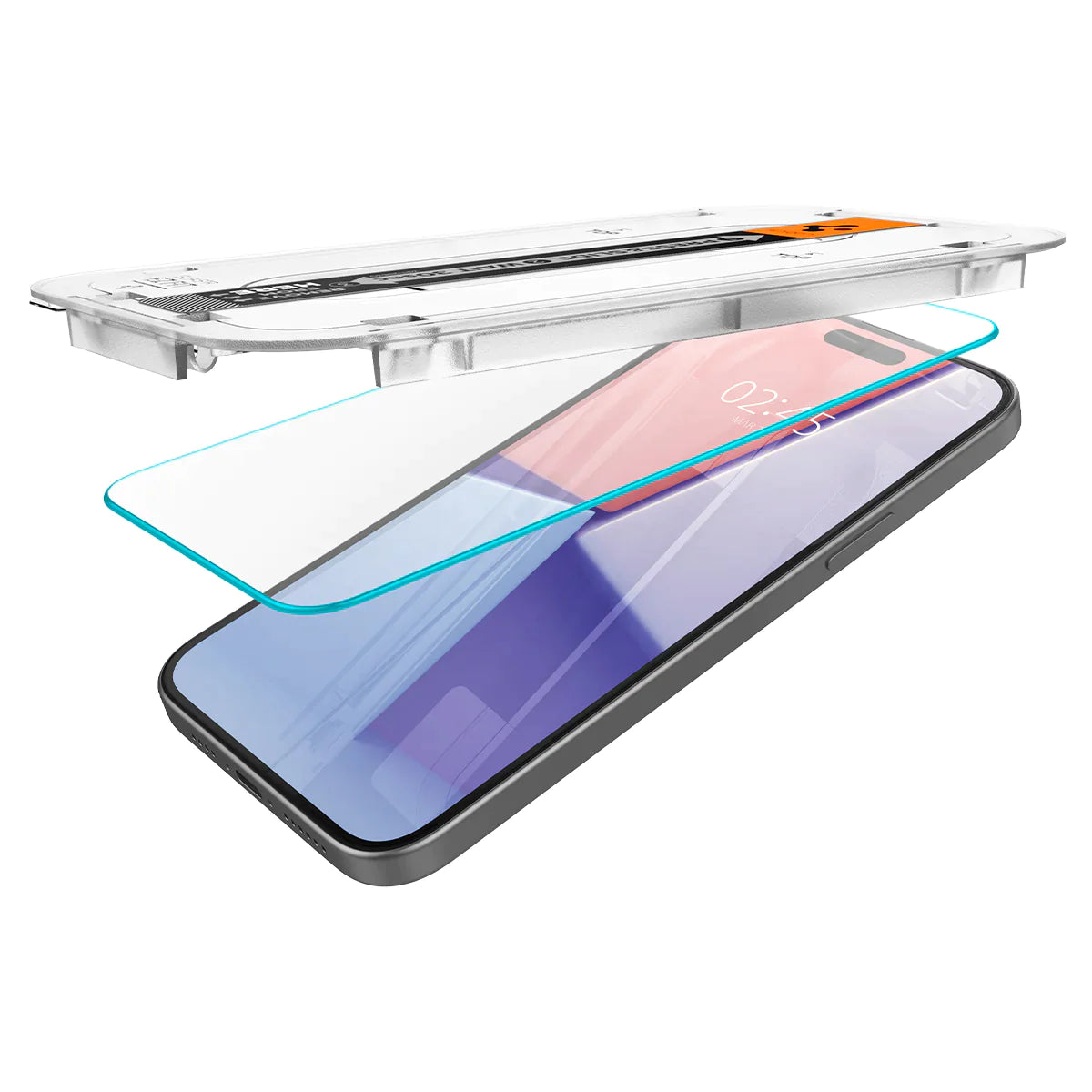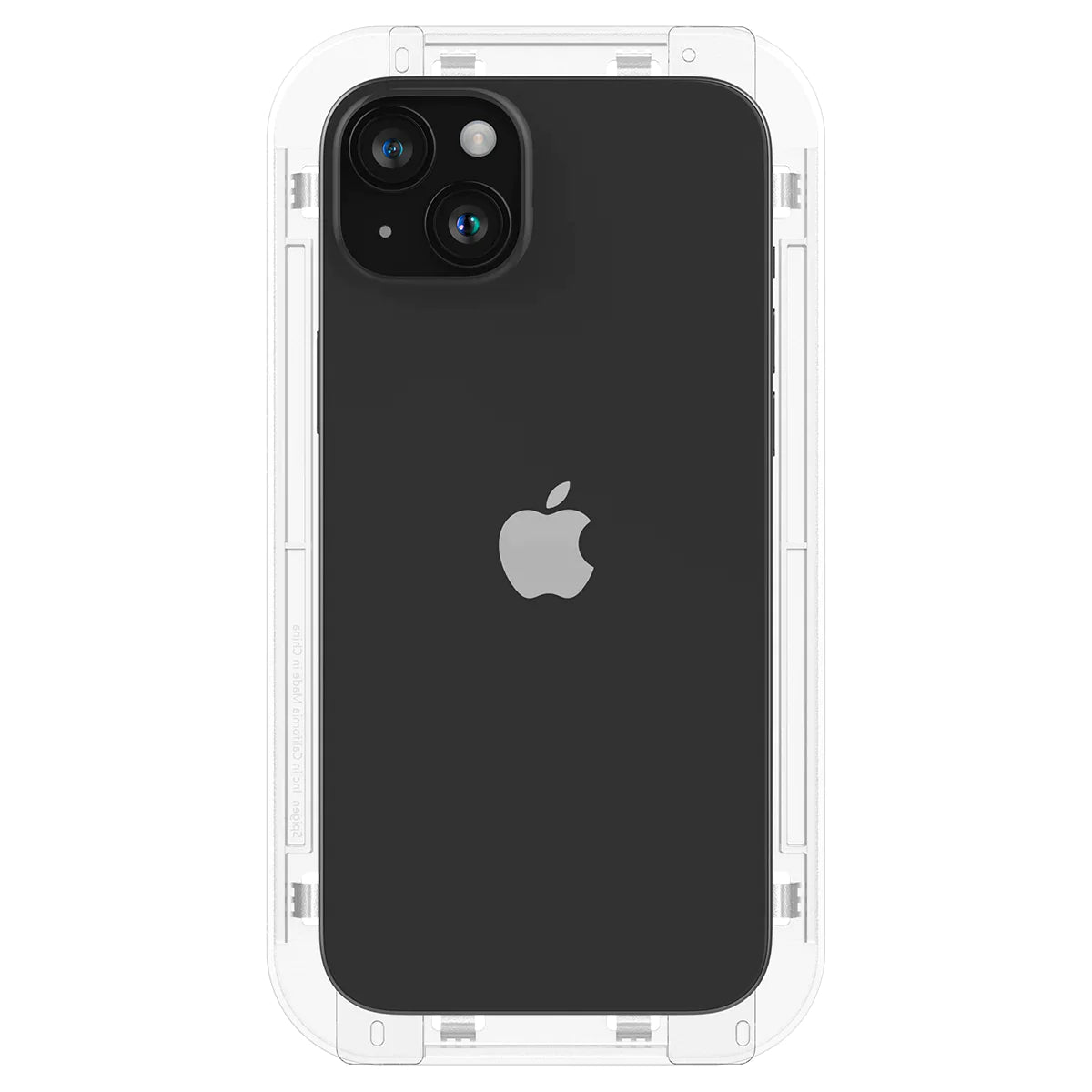 Spigen iPhone 15 Screen Protector EZ FIT GLAS.tR - 1 Pack
Keep refreshing for new stock every 30 minutes. Offer is from 23/09 till 25/09! iPhone 15 prices may increase / decrease on an hourly basis.
Be a hero. Save your screen, your time, and your sensors. EZ Fit SP takes the struggle away from installing a screen protector. Use the tray to align the screen protector on your iPhone, press down, and you're good to go. Easy does it.
Features 
● 9H Tempered Glass for durability
● Two refills and cleaning wipes included
● EZ Fit tray included for quick and easy installation
● Oleophobic coating for fingerprint resistance
● Only compatible for iPhone 15
● *Visit Install.spigen.com for video instructions*
● *Protects sensors and self-facing camera*