Xiaomi Electric Scooter 4 Pro
Pickup available at New Cairo
Usually ready in 1 hour
Xiaomi Electric Scooter 4 Pro
New Cairo
Pickup available, usually ready in 1 hour
Cairo Business Plaza - North 90 - New Cairo
South Building. 2nd Floor. 212
C
New Cairo 1
Egypt
+201012033667
Ride with power, go in comfort
10" | Tubeless | Self-sealing
For more comfortable riding
*Riding range will upgrade to 55km* by OTA which will be released in August. New firmware will optimize the efficiency of the motor to increase the riding range.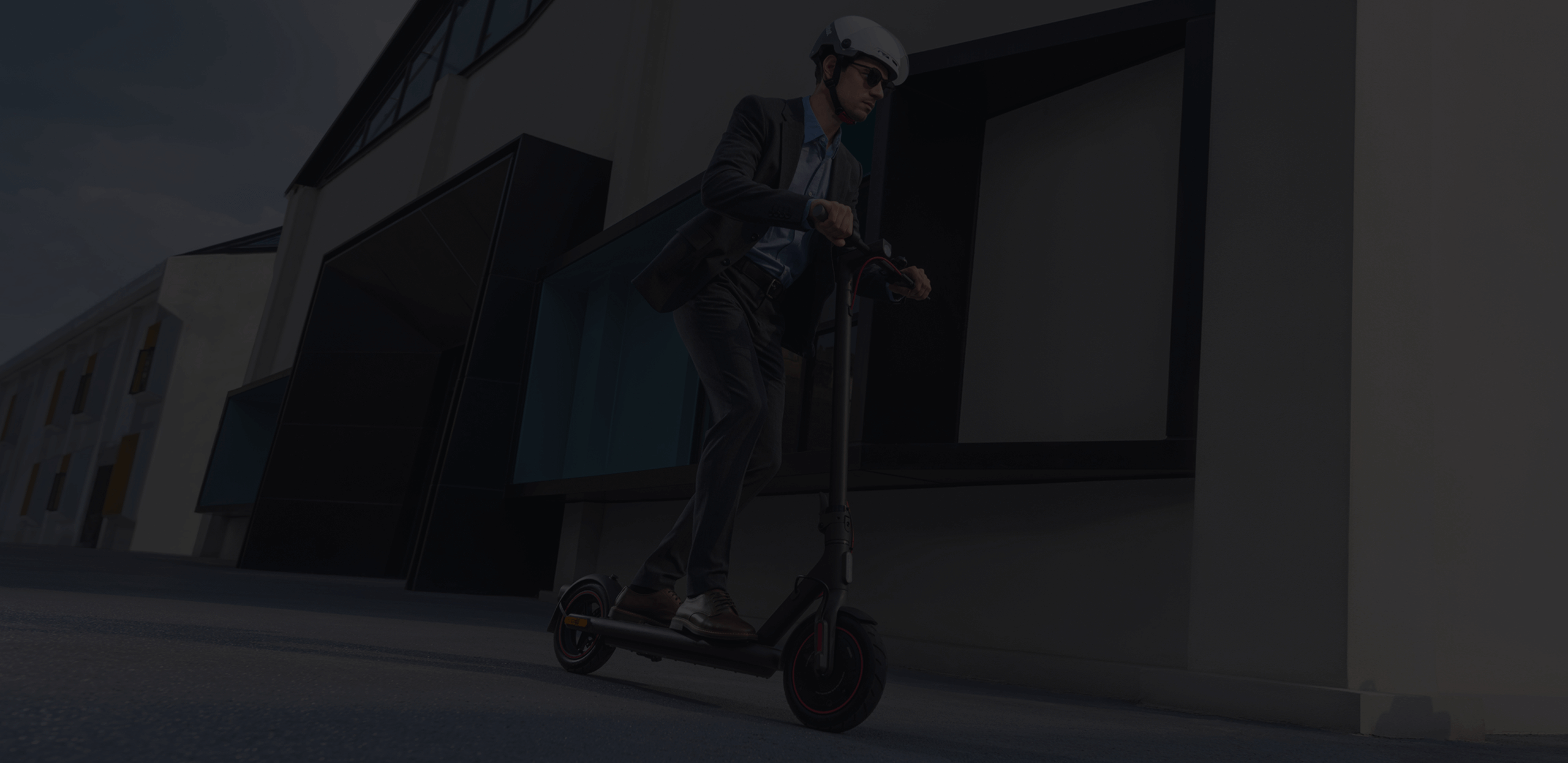 Nine performance upgrades for a whole new experience
Classic design with more powerful performance, for a more comfortable ride.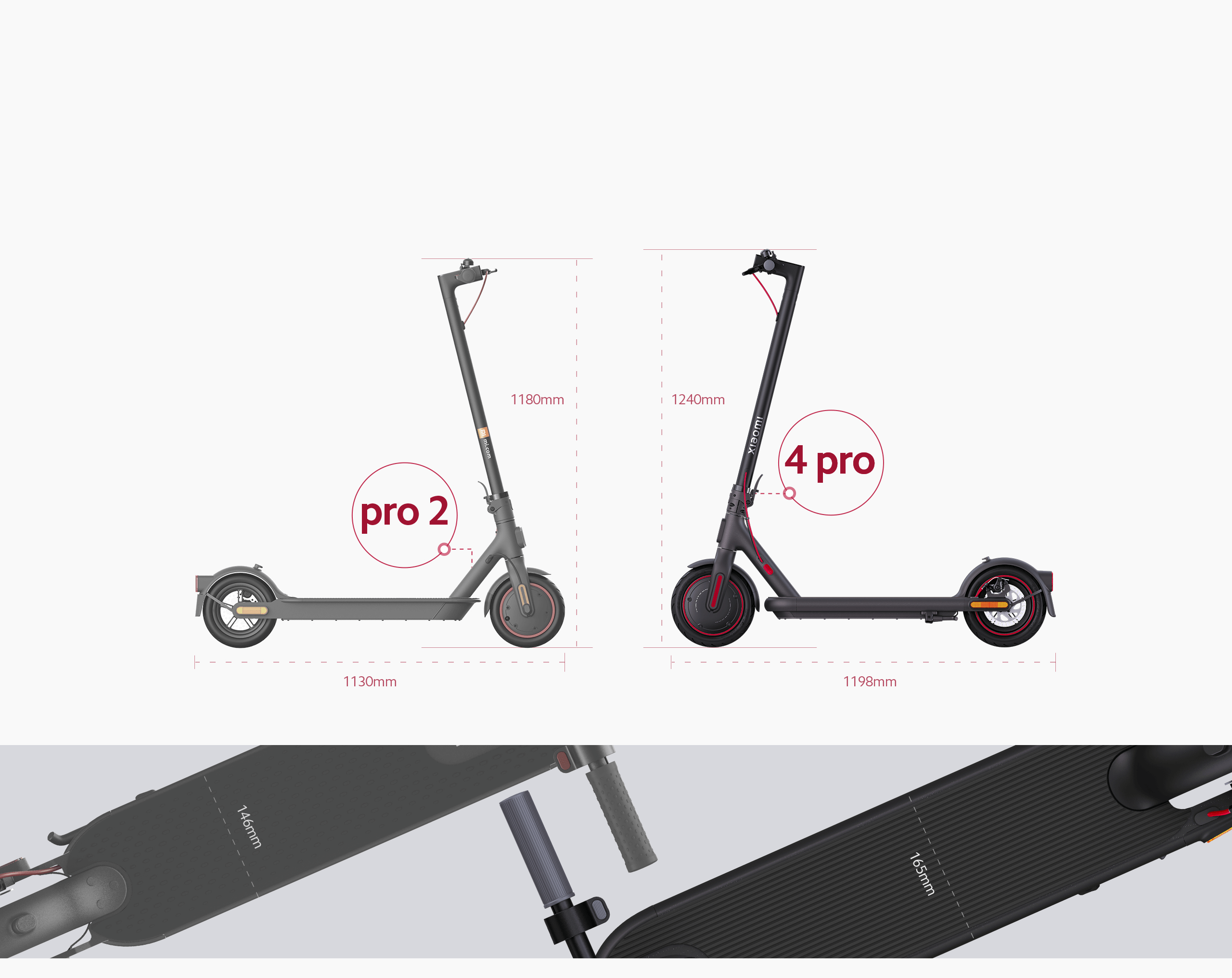 All-around upgraded size A more comfortable riding experience
Xiaomi Electric Scooter 4 Pro is now bigger in every dimension. It is 60 mm taller, 68mm longer, 54mm wider for the handlebar, and 19mm wider for the deck.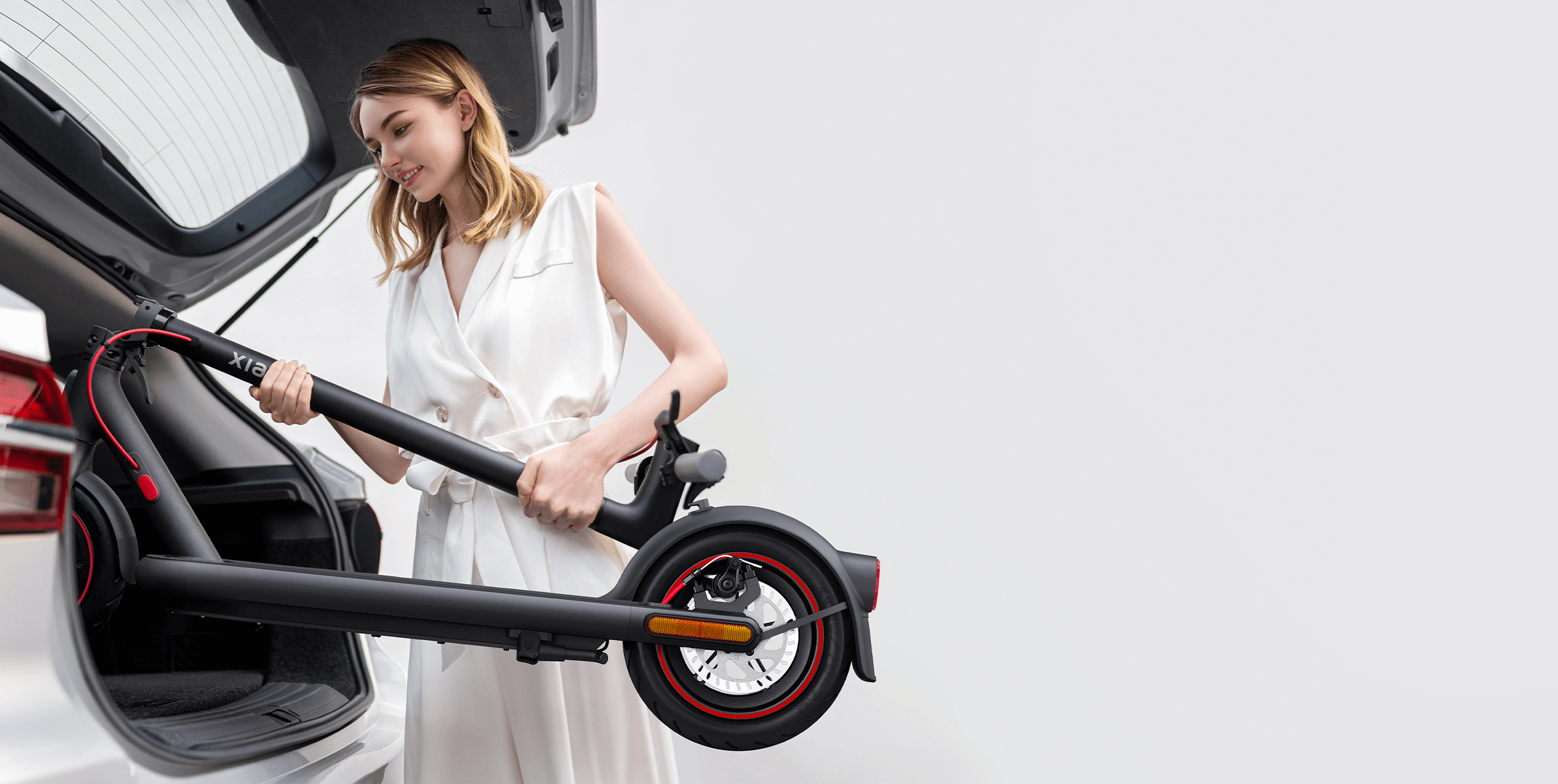 Easy folding design for easier storage
Xiaomi Electric Scooter 4 Pro adopted the incredibly strong aerospace grade aluminum alloy material for the frame, making the scooter extremely durable and lightweight.
Power for the Pros Enjoy the speed gushing out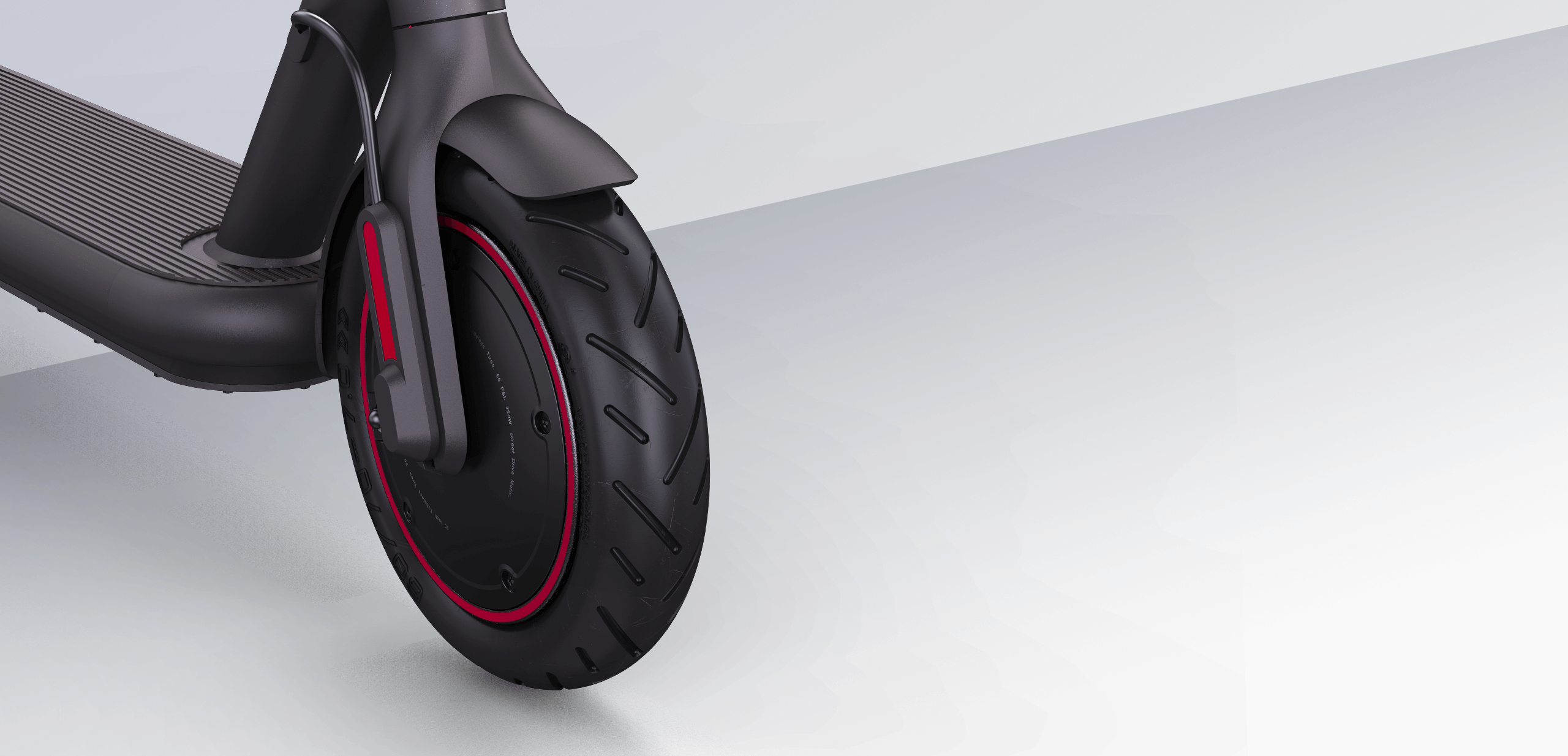 Xiaomi DuraGel Tire 10" | Tubeless | Self-sealing
Upgraded to the all-new Xiaomi DuraGel Tire, which uses tubeless structure and self-sealing gel, so that you don't have to worry about tire punctures. Also the upgraded tire size to 10" will give you a better shock absorbing performance on bumpy roads, making your ride smoother and more comfortable.
Three speed modes Faster or further, it's up to you
Double tap the power button to switch the speed mode and easily adjust the speed according to your riding environment.



*The safety of the speed modes has been evaluated by TÜV Rheinland* according to EN17128 regulations.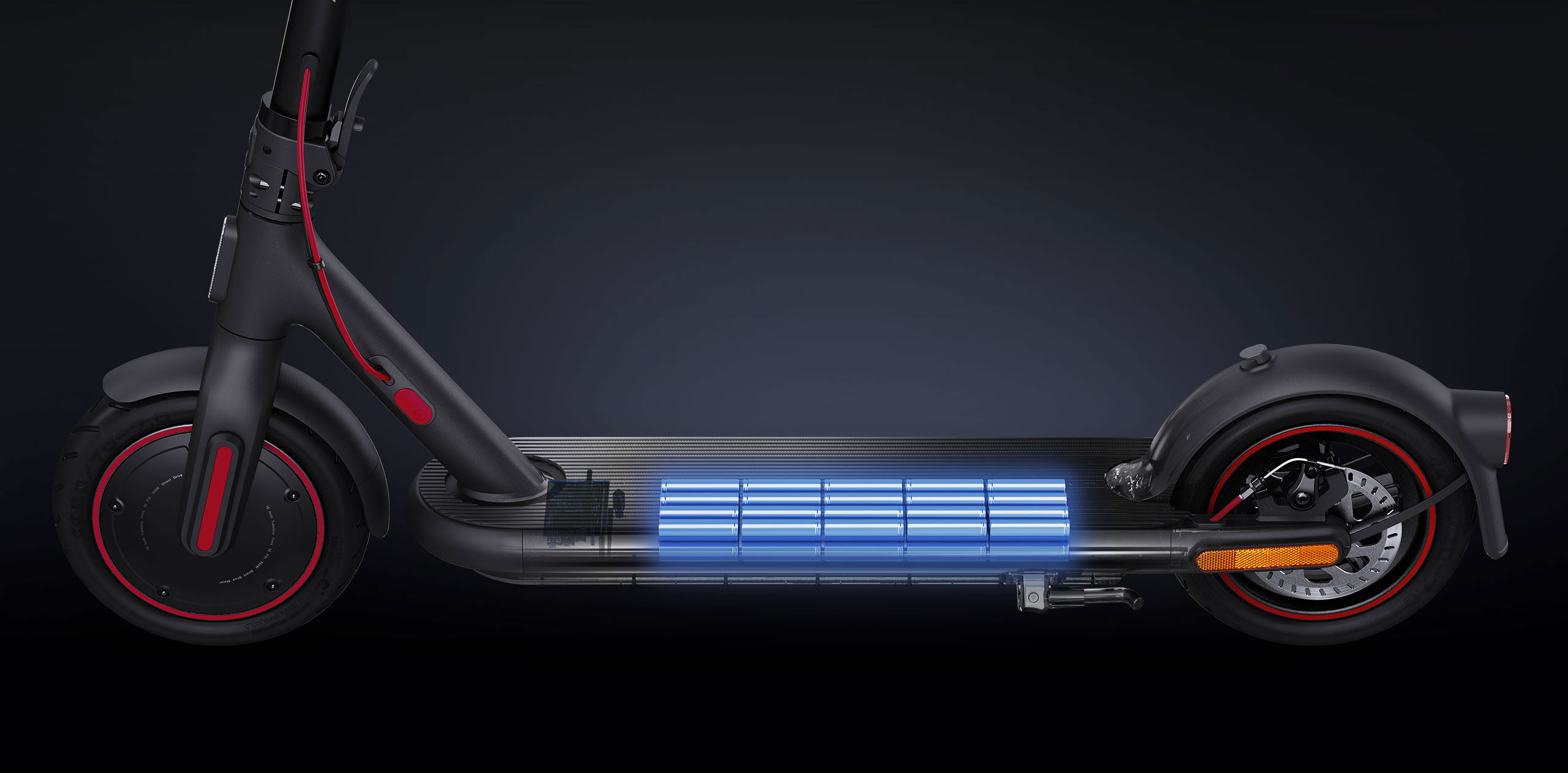 Go the extra mile with the pro battery
Equipped with the powerful battery with the ultra-large capacity of 446Wh, Xiaomi Electric Scooter 4 Pro will take you as far as 55km* with one charge.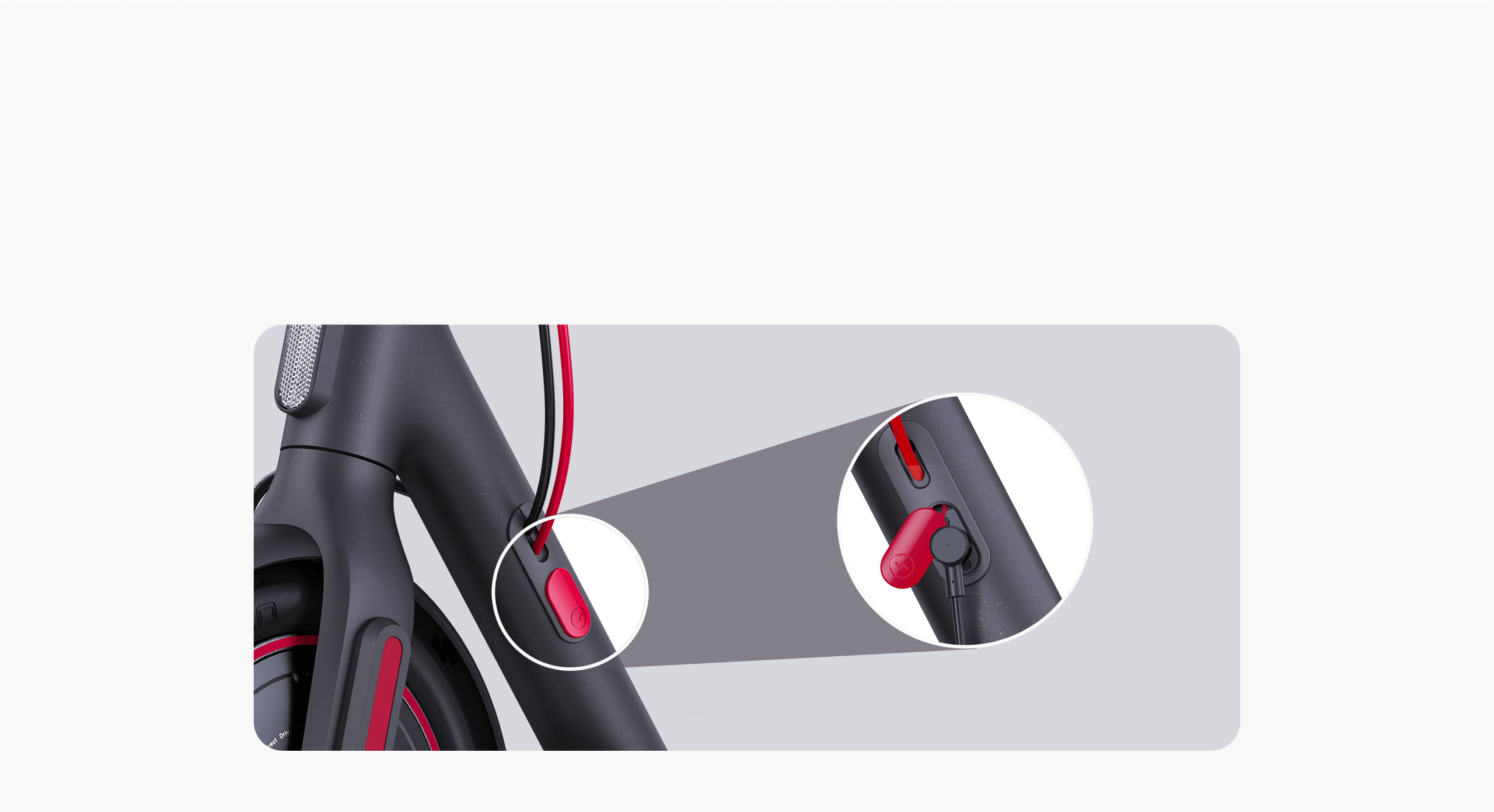 Ultra convenient magnetic charging port and lid
Plugging in to charge has never been easier. The charging port has been magnetized so it will clip in by itself, saving you from the hassle of pushing and pulling.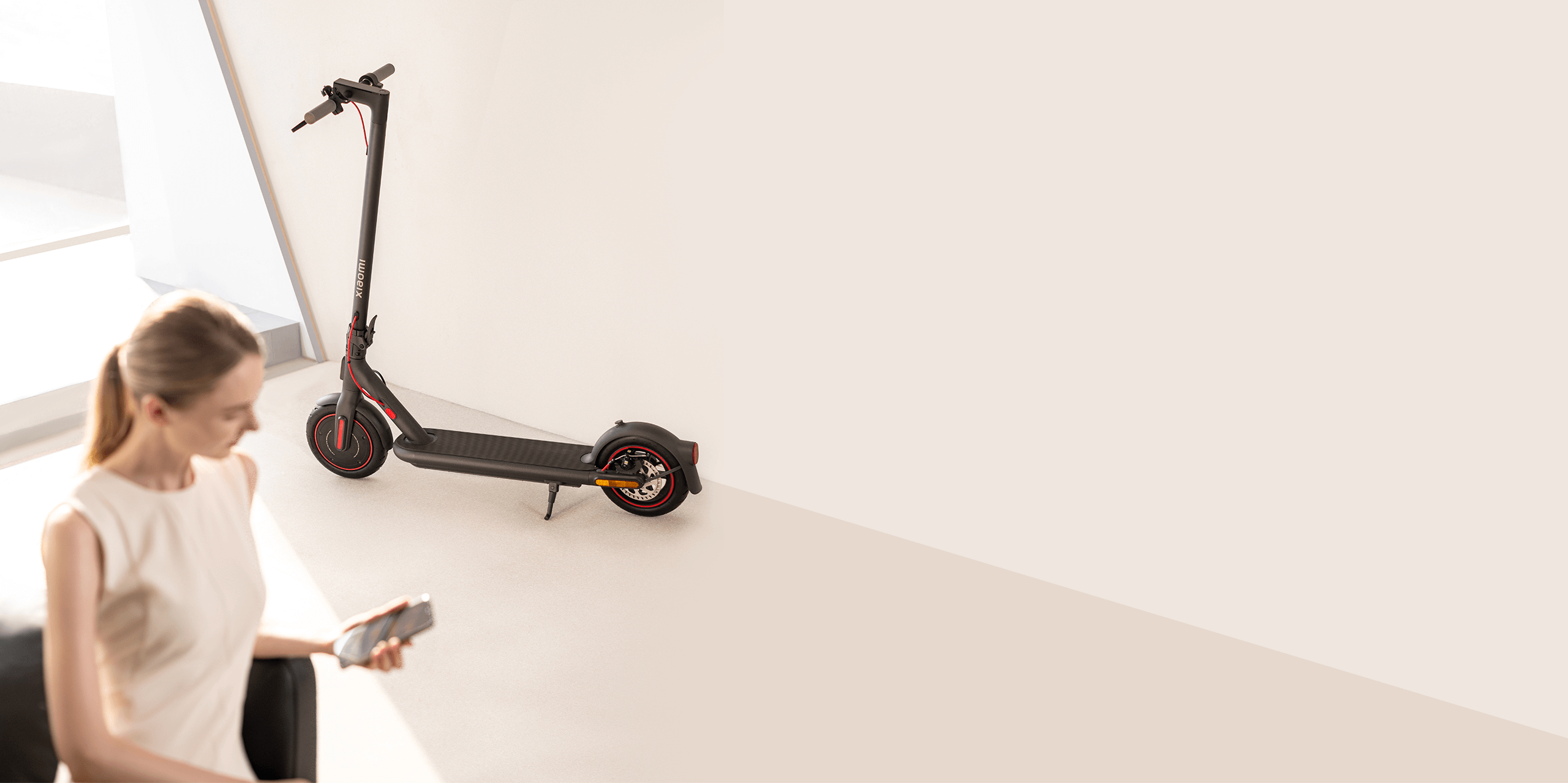 5th Gen smart BMS
Six protections to keep your battery safe and durable. View the condition of your battery in detail in the Xiaomi Home App.
Short circuit protection

Overcurrent protection

Double protection from overcharging

Double protection from over-discharging

Temperature protection

Under voltage auto sleep protection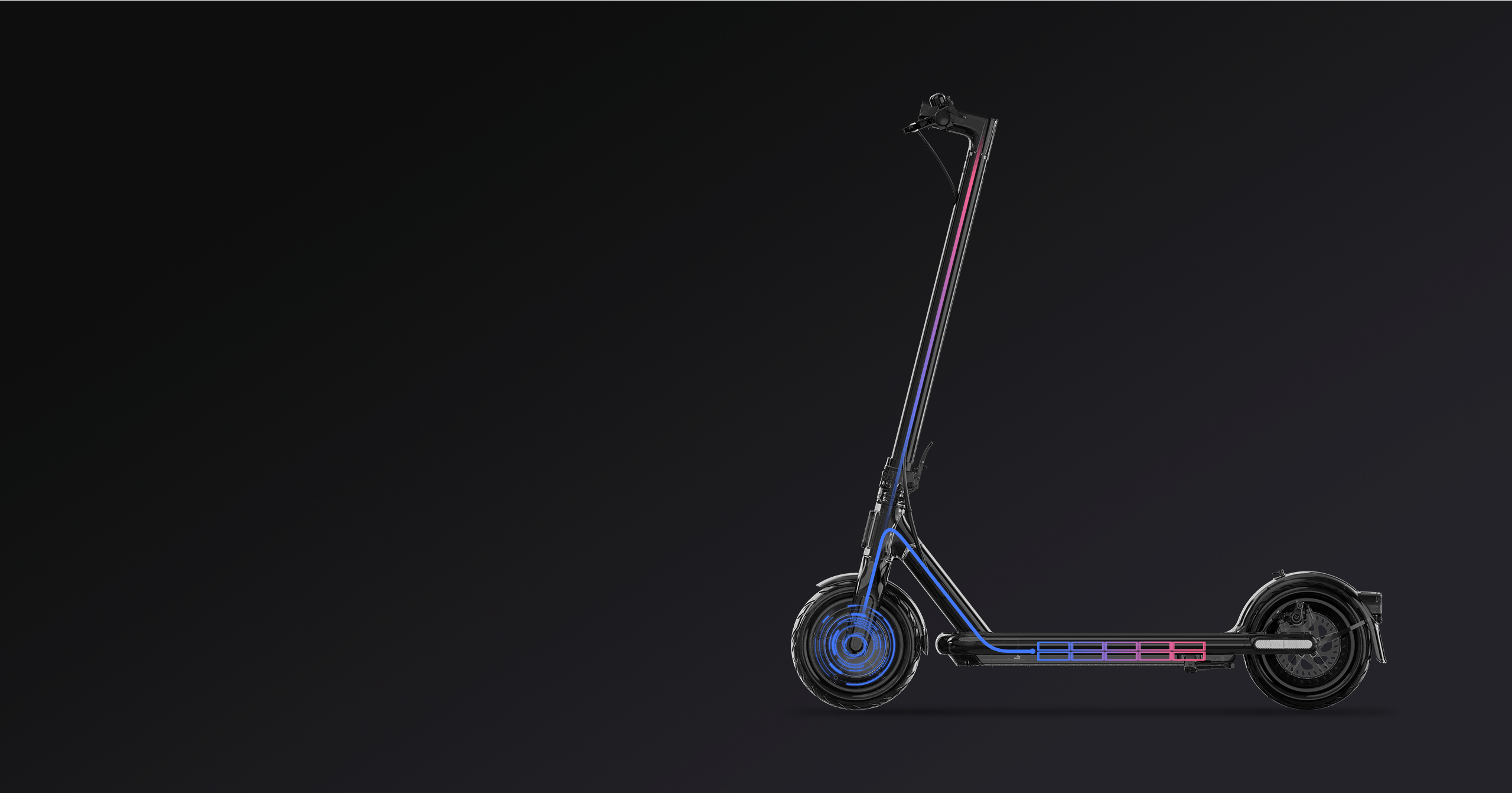 Car-level energy recovery system Improve the cruising range
The kinetic energy recovery system (KERS) has been fully upgraded, and the energy conversion efficiency has been further improved. It can recover the kinetic energy of each braking and non-powered coasting, and convert it into usable electrical energy to further improve the cruising range. The efficiency of energy recovery can be adjusted through the Xiaomi Home App to meet your individual riding needs.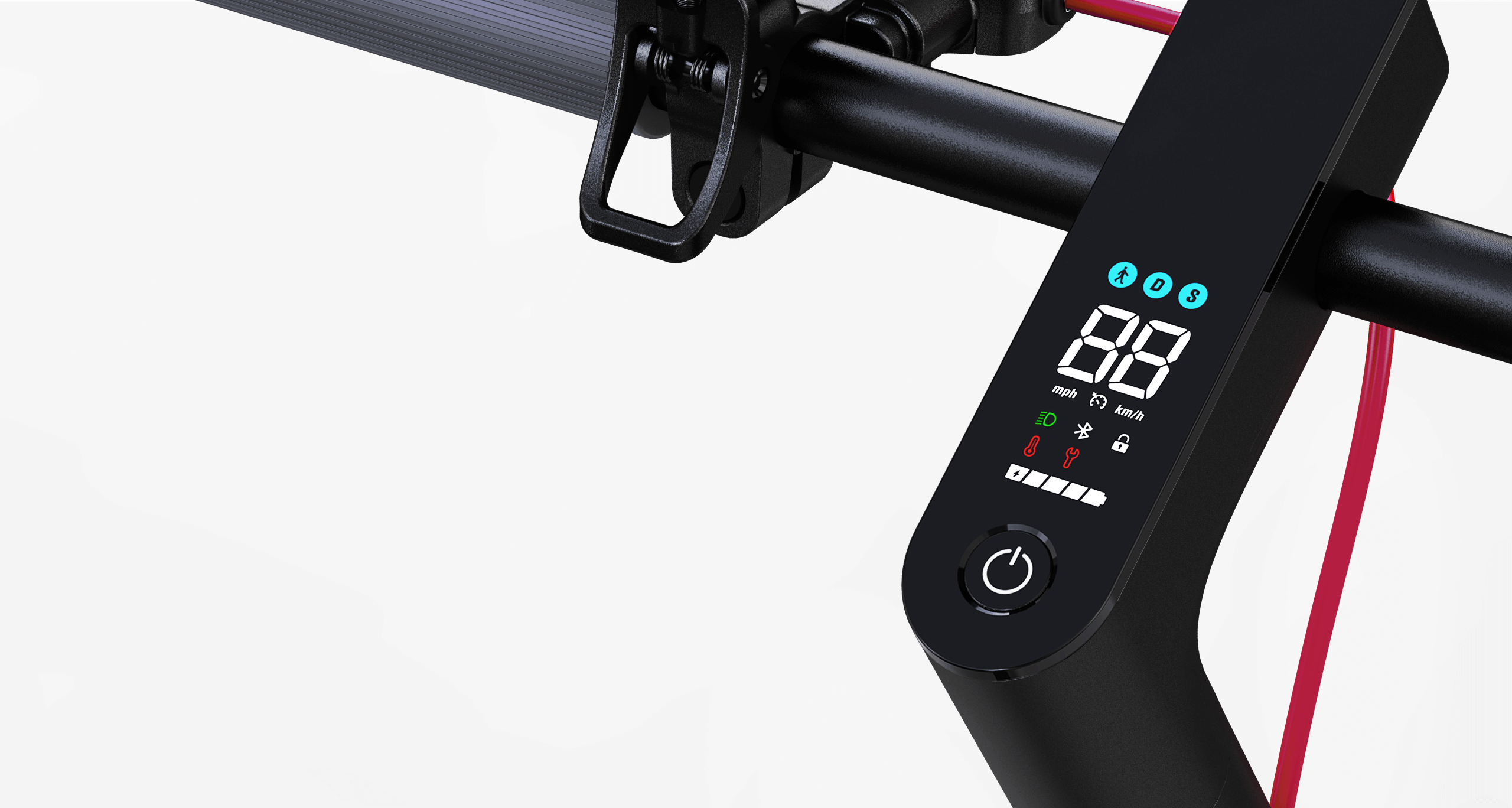 Multifunctional dashboard
Real-time display of 8 kinds of data: speed, speed mode, power, lock status and other driving information. The layout has been optimized so that it's more intuive to view.
The hand throttle's moderate resistance and timely feedback make driving speed easier to control and the acceleration smoother.
One-button control of the whole scooter
Not only does the button turn the power on and off, it can also be used to switch between speed modes and to turn the headlight on and off.
Comfortable extended grip with a new pattern design
The handlebar is made of TPR material for a more comfortable grip.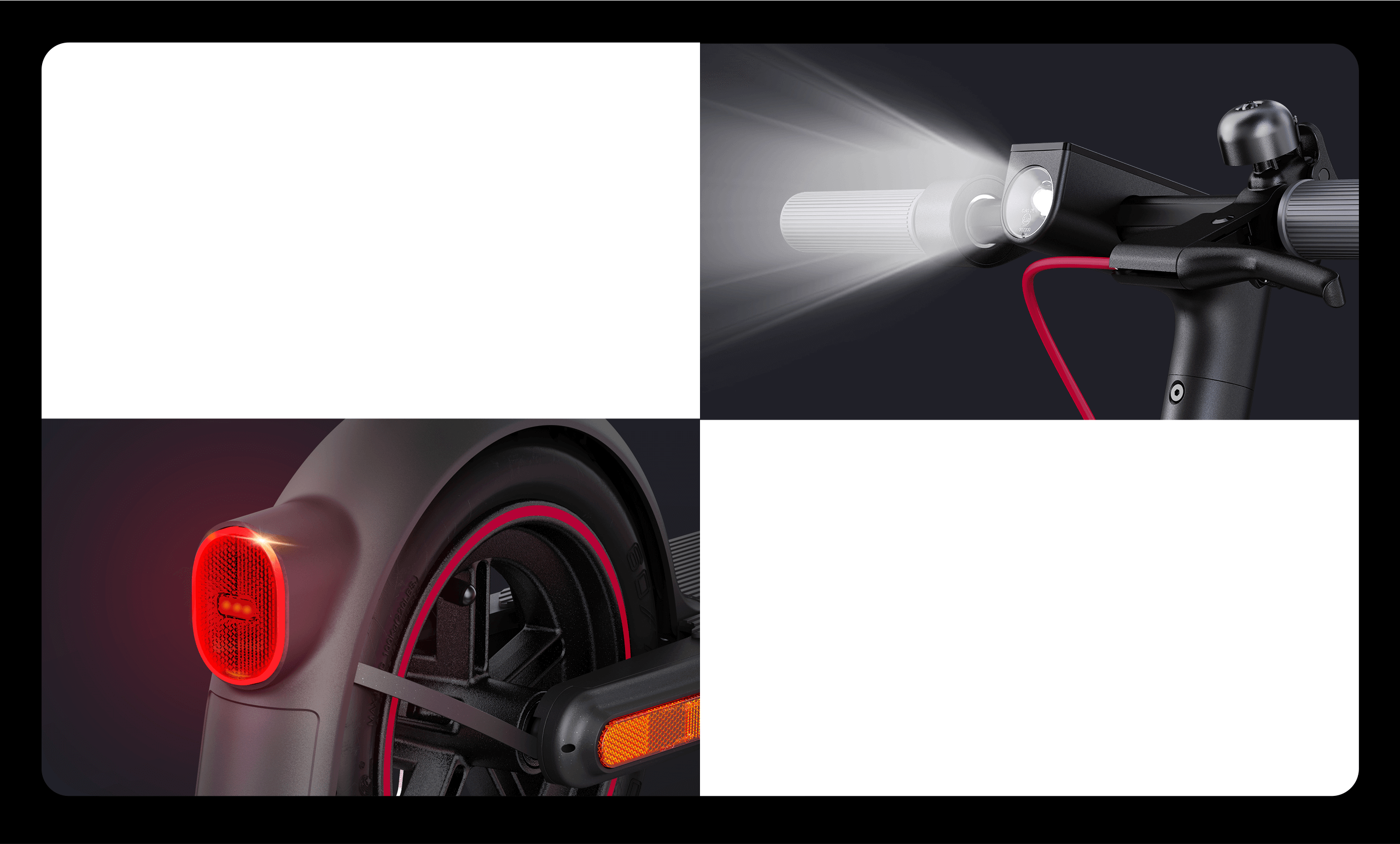 2.5W ultra-bright headlight No dazzle, more comfortable lighting
The high brightness of the new 2.5W headlight effectively improves safety when driving at night. The new design of the angle of light diffusion keeps the light below the line of sight to avoid headlight dazzle.
Upgraded tail light Bigger and brighter
The tail light will automatically turn on when the headlight is turned on. When the brake lever is pressed, the tail light will blink to alert pedestrians and vehicles behind you. The tail light also has a rear reflector function to ensure safe driving.*


Front and back double-braking system Shorter braking distance for safer driving
The front wheel is equipped with an E-ABS regenerative anti-lock braking system, and the rear wheel disc brake size is upgraded to 130mm, which solves the trouble of disc rubbing.When braking, the front and rear braking systems activate one after another, shortening the braking distance ensuring safe stopping.
Higher visibility, greater safety
Reflectors have been added on the front, on the sides, and to the tail light, further enhancing night visibility to keep you safe while riding at night.
Xiaomi Home App your smart driving manager
Connect your Xiaomi Electric Scooter 4 Pro to Xiaomi Home App via Bluetooth to check detailed information like vehicle status, battery info, mileage info and control the lights, lock the motor, upgrade firmware and more.

Vehicle status

Motor lock

Energy recovery

Firmware upgrades

Bluetooth
* Xiaomi Electric Scooter 4 Pro needs to be activated via Xiaomi Home App before initial use.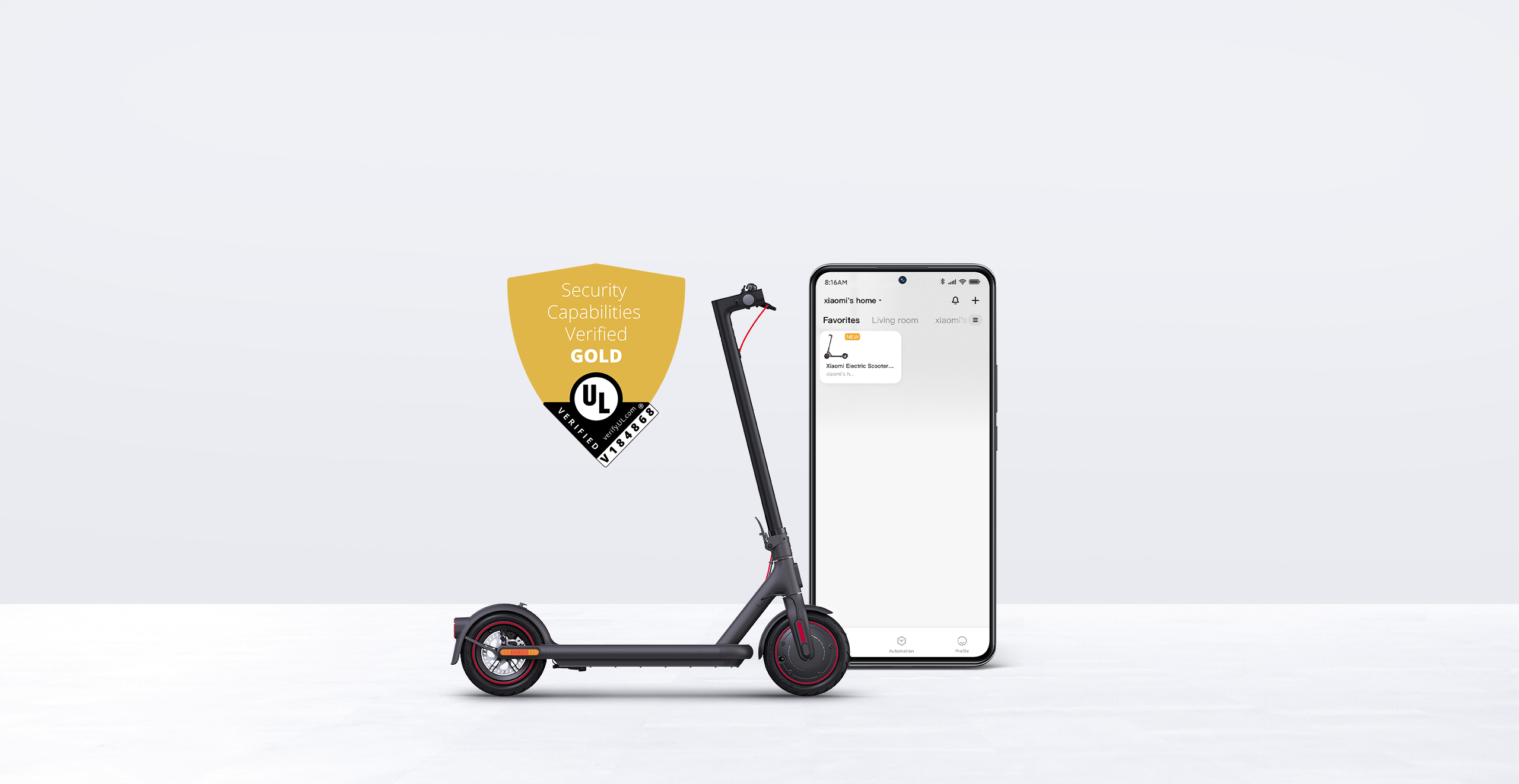 World's first scooter with UL's IoT Security Rating Gold level certification
IoT Security Rating Level 3 certification
Xiaomi Electric Scooter 4 Pro is the first scooter device which gain loT Security Rating Level 3 (Gold) certification
The "strong binding" mechanism
The "strong binding" mechanism to ensure that others cannot bind your scooter without your approval.
There is a unique QR code in each device that only belongs to you provides another layer of security for authentication.
With the hardware level security capability and strong identity authentication, it can ensure only your Xiaomi Home APP can connect to your scooter.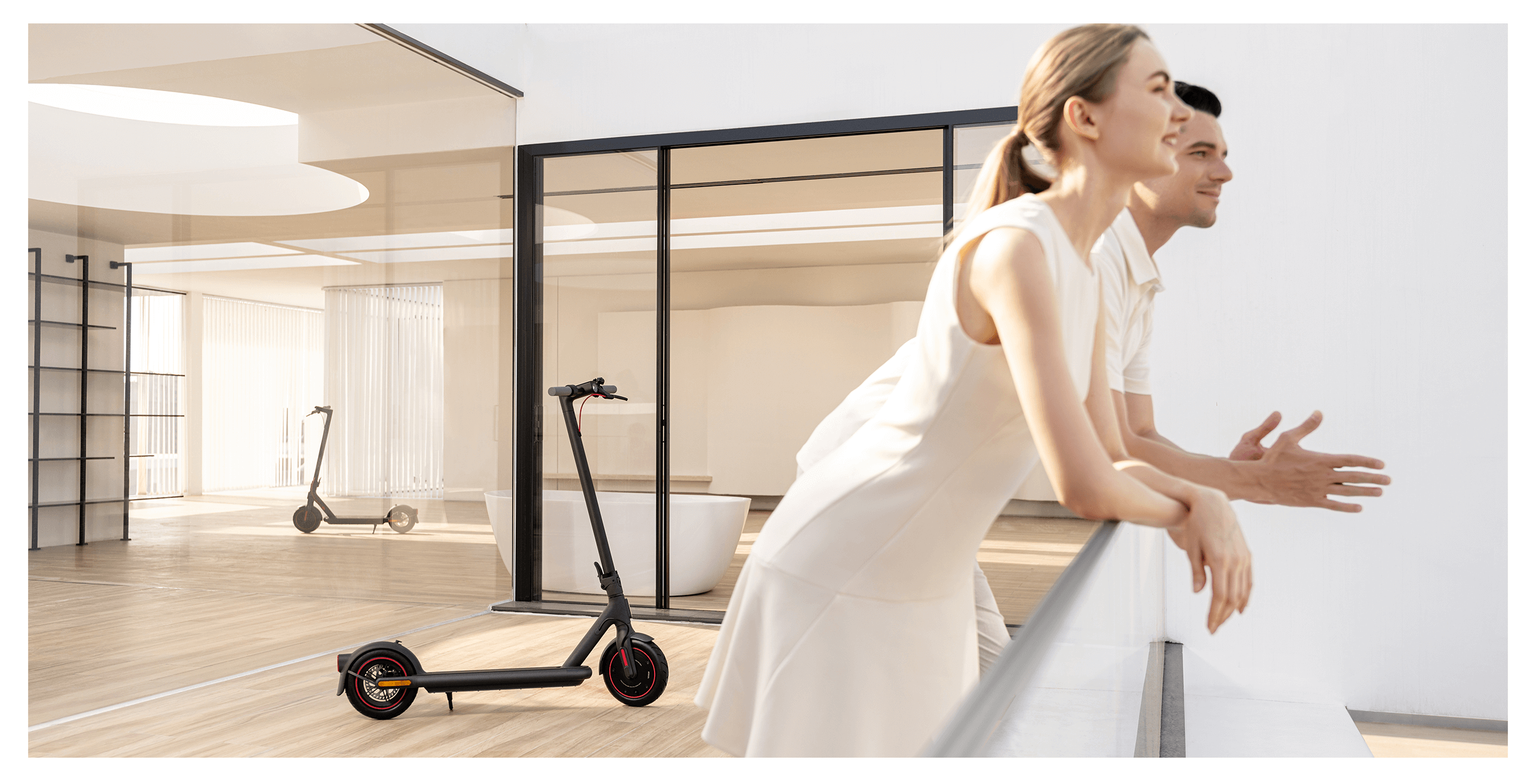 Specs
Dimensions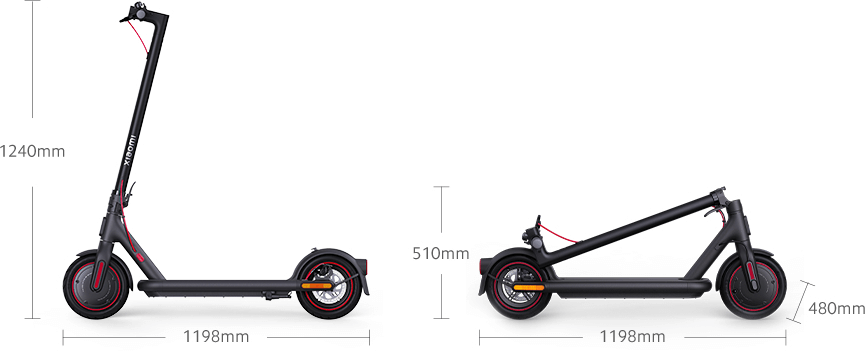 Dimensions (unfolded) /  
Dimensions (folded)
Basic Specs
Product name:
Xiaomi Electric Scooter 4 Pro
Product model number :
DDHBC20NEB
Max. speed :
25km/h (Max speed for each mode: Pedestrian mode: 6km/h; D: 20km/h; S: 25km/h)
General Range : 
Approx. 55km
*Riding range will upgrade to 55km* by OTA which will be released in August. New firmware will optimize the efficiency of the motor to increase the riding range.
Max. Climbing Angle : 
Approx. 20
Braking :
E-ABS regenerative anti-lock braking system Rear dual-pad disc brake
Tires material : 
Natural rubber, synthetic rubber, resin + cord
Rider height : 
120cm-200cm
Working temperature : 
-10°C ~ 40°C
Storage temperature : 
-20°C ~ 45°C
Charging time : 
Approx. 8–9 hours
Battery Specs
Battery model : 
BCTA+71420-1701
Rated capacity : 
12400mAh/ 446Wh
Charging temperature range : 
0°C ~ + 40°C
Adapter Specs
Input voltage : 
100-240VAC
Max Output voltage :
42VDC
Package Contents
Xiaomi Electric Scooter 4 Pro ×1
Extended nozzle adapter ×1